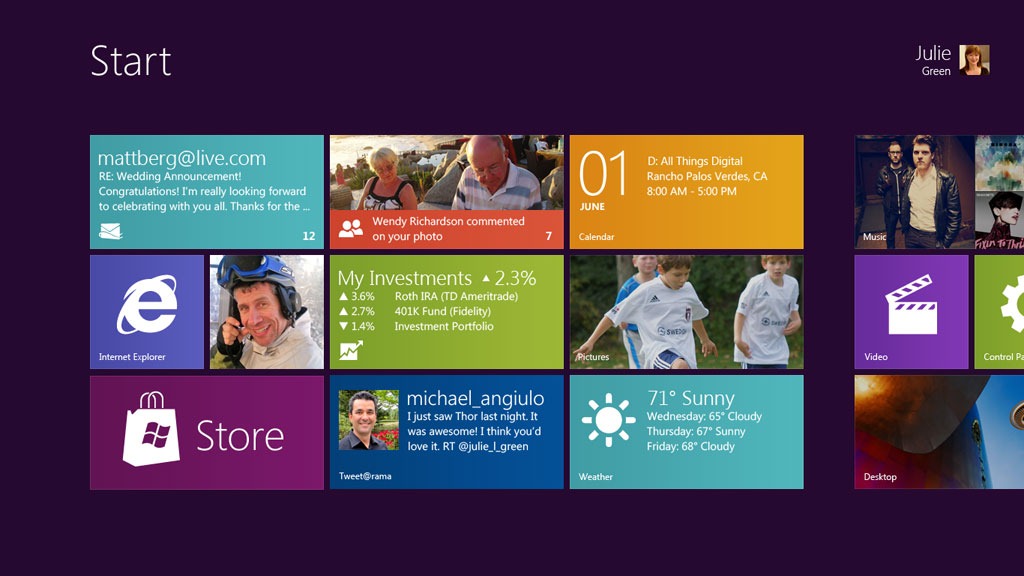 Microsoft will begin wraps off its next operating system at their Build conference tomorrow at 9 a.m. PT, then we will be certainly, there to bring the information, live from the Anaheim Convention Center. The conference arrives in a crucial moment regarding Microsoft. PC growth is actually slowing down as tablets, particularly Apple's iPad, tend to be displacing PCs for many applications. So far, Microsoft has simply no real competitive reaction. Build is going to be their best effort to alter the conversation.
Microsoft has already provided a couple of peeks at Windows 8. At the D9 convention this spring, Microsoft took a wraps off a brand new user interface that utilizes the same look–which Microsoft has named Metro as their Windows Phone 7 operating system. At that conference, Microsoft also gave a glimpse of its new touch interface.
The company also disclosed more details,such as faster boot times and the addition of its Hyper-V virtualization tool in the operating system.
We will be covering more information from the conference to bring you live updates and photos from the build conference.You can also watch the live conferance from here